COCOCHOCO Sulfate-free Shampoo 1000 ml / 1l
COCOCHOCO Sulfate-free Shampoo 1000 ml / 1l
---
COCOCHOCO Sulfate-free Shampoo is specially designed for the regular home care of hair treated with Brazilian Keratin or Hair Botox. It supports and prolongs the results of keratin treatment. It is suitable for all hair types and can also be used as a premium hair cosmetic for everyday use on hair that has not been treated with keratin or Botox. More
Manufacturer: COCOCHOCO Professional Product code: BS1000 Shipping and Payment Weight: 1.167 kg
COCOCHOCO Sulfate-free Shampoo is specially designed for the regular home care of hair treated with Brazilian Keratin or Hair Botox. It supports and prolongs the results of keratin treatment. It is suitable for all hair types and can also be used as a premium hair cosmetic for everyday use on hair that has not been treated with keratin or Botox. More
Manufacturer: COCOCHOCO Professional Product code: BS1000 Shipping and Payment Weight: 1.167 kg
Is COCOCHOCO Sulfate-free Shampoo the right choice for you?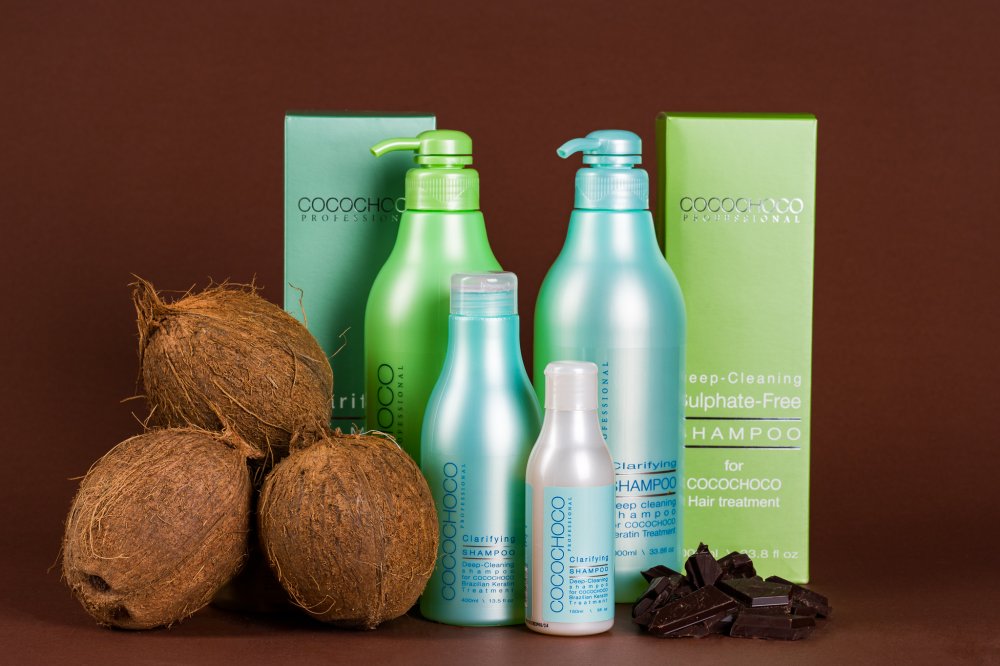 Yes, your dream hair, boasting perfect straightening, shine, softness and beauty, deserves the best aftercare.
COCOCHOCO Sulfate-free Shampoo does not contain added sulfates or parabens and is suitable for all hair types.
It is the best choice for regular home care of your hair, whether you have treated it with Brazilian Keratin, Hair Botox, or you have not yet gotten around to the application but are looking for premium hair care for everyday use.
What benefits will using Sulfate-free Shampoo bring you?
The best possible care for hair treated with Brazilian Keratin and COCOCHOCO Hair Botox, which prevents washing out and promotes their effects.
Its exclusive composition hydrates, softens, strengthens the hair and promotes its resistance.