COCOCHOCO Silver Touch Anti-yellow Conditioner 500 ml
COCOCHOCO Silver Touch Anti-yellow Conditioner 500 ml
---
Anti-yellow Conditioner is suitable for beautiful blondes, as it hydrates, protects and ensures that the hair does not lose its attractive shade. It is also suitable as aftercare for hair treated with COCOCHOCO Brazilian Keratin. More
Manufacturer: COCOCHOCO Professional Product code: AYK500 Shipping and Payment Weight: 0.525 kg
Anti-yellow Conditioner is suitable for beautiful blondes, as it hydrates, protects and ensures that the hair does not lose its attractive shade. It is also suitable as aftercare for hair treated with COCOCHOCO Brazilian Keratin. More
Manufacturer: COCOCHOCO Professional Product code: AYK500 Shipping and Payment Weight: 0.525 kg
Is COCOCHOCO Silver Touch Anti-yellow Conditioner a good choice for you?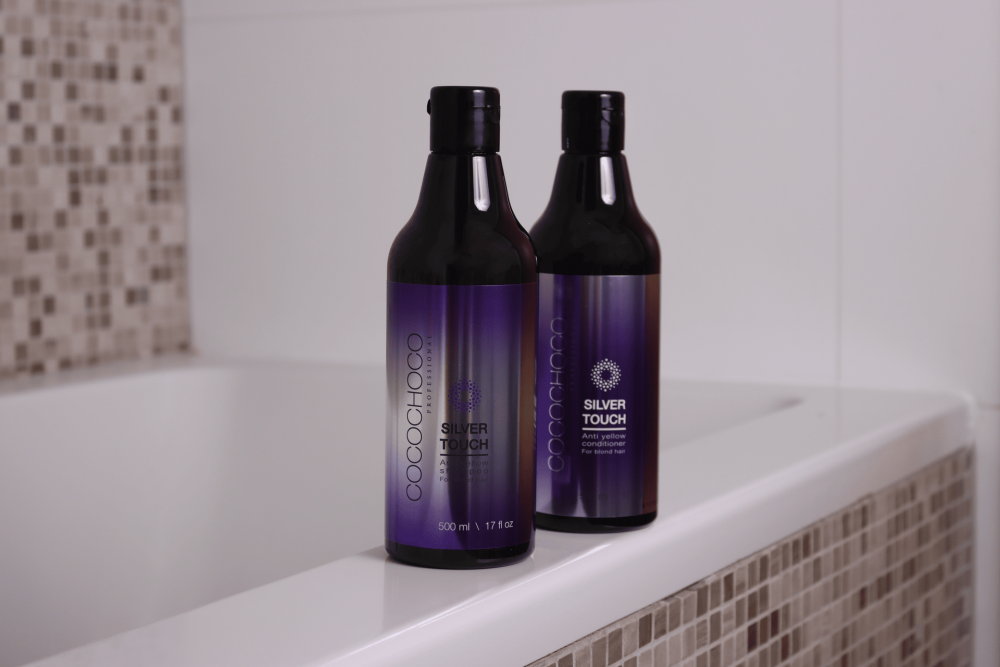 Anti-yellow Conditioner is suitable for regular home care for blonde, grey, silver, white or bleached hair.
What benefits will using Anti-yellow Conditioner bring you?
This conditioner has been specially developed to remove unwanted yellow tones, support the effect of Anti-yellow Shampoo and facilitate untangling.
It gently cleanses, does not dry the hair, does not irritate the scalp and supports and prolongs the results of keratin treatment.
Does not contain sulfates, silicones or parabens.